December Mahomie of the Month: Meet Daniela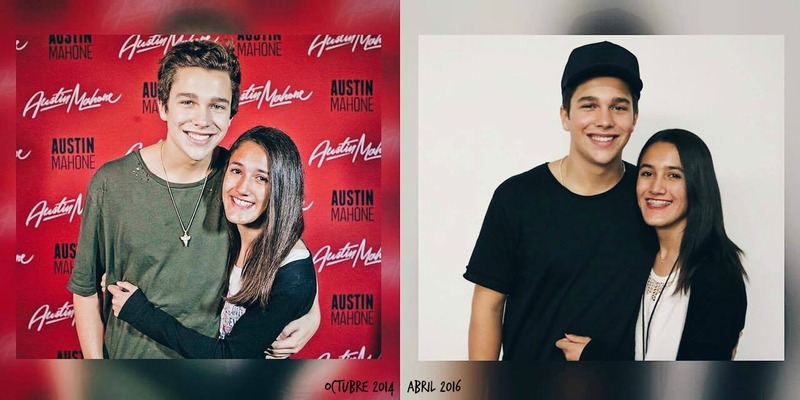 Hard to believe this is our last Mahomie of the Month for 2016! But the search is on for #MOTM for January. Sign up here!
Meet Daniela, a Mahomie from Mexico. She first discovered Austin on YouTube and has been a fan ever since. Learn more about her below!
Name: Daniela Centeno
Hometown: Guanajuato, Mexico.
How did you discover Austin?: I was watching videos on YouTube when Austin's cover showed up, in the first moment that I saw him I fell in love, really, and then he smiled and started singing, in that moment he became the perfect boy in the world for me. Since that day I'm in love with him.
Favorite song of Austin's: I really love "Not Far" because I lost my grandmother 5 years ago so the lyrics mean a lot to me because I fell and I think the same as Austin.
What other artists do you enjoy listening?: it's funny because all my music is very different, I can listen to piano and then Austin, or hip hop or high school musical haha, but my 3 favorite singers are Austin, Eminem (rapper) and Sin Bandera (Latin music (so relaxing and romantic)) I like a lot but they have been my favorites since always.
Twitter: @Danielaamahone
Instagram: Danicenttenom