Movie Date with Austin in LA!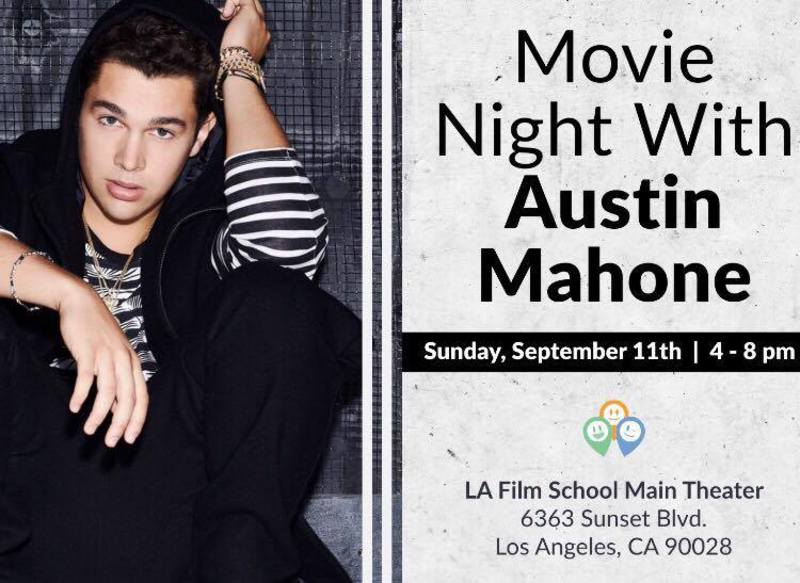 Hi Mahomies!
Have you ever dreamed of having a movie date with Austin?
Are you from LA?
If so, Austin is doing a movie date meet up and you NEED to be there.
What:
- Free Meet and Greet
- Watch a movie with Austin
- He will play his new songs
When:
Sunday, September 11th from 4:00pm to 8:00 pm.
Where:
LA Film School
6363 Sunset Blvd, LA, CA
If you want more info, head here.