August Mahomie of the Month!
Congrats Tiffany!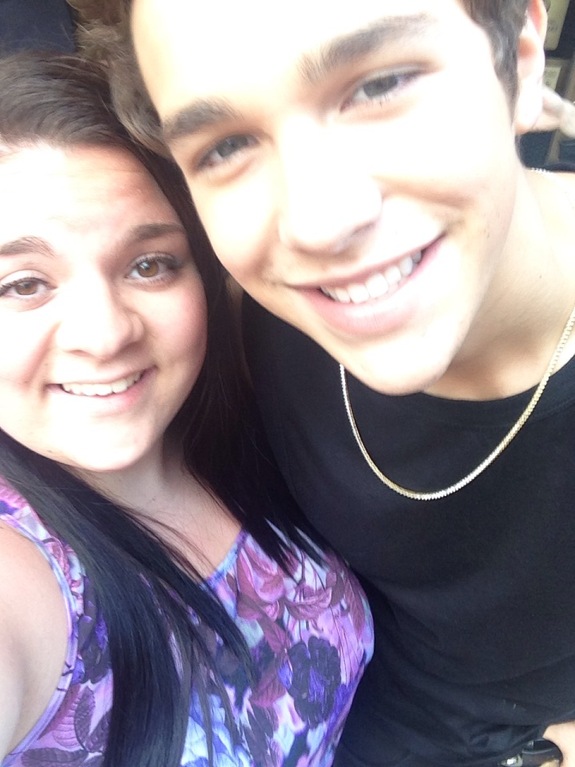 What is your favorite Austin moment?
My favorite Austin moment was seeing him perform at Madison Square Garden for Z100's Jingleball. Performing at Madison Square Garden is such a big deal and I was so happy to be able to see him perform that night. I can't wait to see him perform at MSG for his own headlining tour one day!
What other artists do you enjoy listening to?
Beyonce, Justin Bieber, Macklemore & Ryan Lewis, & Nick Jonas
If you could go anywhere in the world, where would you go?
Australia, I have always wanted to go there since I was little.
What is currently you favorite song?
Currently my favorite song is Can't Stop The Feeling by Justin Timberlake, but my favorite Austin song at the moment is Something So Real!
What is your favorite Austin lyric?
"Look up in the sky like look Mema I did it"
What class did you dislike the most in school and why?
Chemistry! I just could not understand it for the life of me lol.
Favorite place to go shopping?
I basically go in and out of different stores in the mall, but one of my favorite stores is Charlotte Russe.
What's the coolest thing you have done or will do this summer?
I just came back from spending a week in Virginia. I spent the week at the beach and water parks, which was really fun!
Twitter Username: @LoyalToAustin
Instagram Username: @TiffanyMuscio