Hello, Jessie! Meet June's Mahomie of the Month.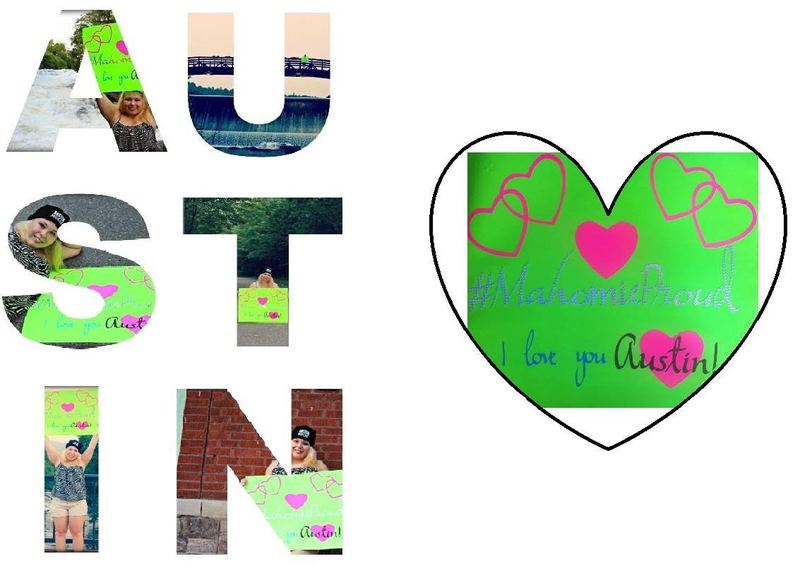 What is your favorite Austin moment?
When I saw him live in Toronto last summer with my boyfriend. It was the most amazing concert ever. I cried when he performed ''shadow''.
What other artists do you enjoy listening to?
Justin Bieber, Cody Simpson, Shawn Mendes, Becky G & Luke Bryan
What is one thing you can't leave your house without? (not including a cell phone!)
I can't leave my house without my wallet. I always need money with me because I love to spend too much :) haha.
If you could be an animal, what would you be?
I would be a dog because they are loyal, loving & it's my favourite animal. :)
What is currently you favorite song?
My favourite Austin Mahone song is Shadow but I also really love Lovin' so hard by becky G and the video is the cutest ever.
What is your favorite Austin lyric?
You don't understand how much you really mean to me
I need you in my life
You're my necessity
But believe me that you're everything
That just makes my world complete
My love is clear the only thing I love
(All I ever need)
I really love those lyrics because it's how I feel about Austin. He means so much to me and I love him so much :)
What is your favorite Summer activity?
I definitely love going to the beach and hanging out with friends.

Favorite place to travel?
I really love to travel anywhere to be honest. I have done many trips in the past and a place I would really like to go back is Jamaica because I've done 2 humanitarian trips there and have made friends that I miss alot. It was a wonderful experience.
What are some of your favorite hobbies?
I love to hangout with friends, listen to music, travel and shop! :)
Twitter Username: : MahomieNAngel